Magno IT has been fortunate to work with clients and professionals from all over the world.
This is what they say about us.
Mohamad, IT Professional
02-3-2023
"
I had an amazing experience with Magno-IT! They were extremely helpful and supportive throughout the entire hiring process. The team went above and beyond to ensure that I had all the resources I needed to succeed in my job interviews, hiring process and they were always available to answer any questions I had. Thanks to Magno-IT, I was able to secure a fantastic job. I highly recommend Magno-IT to anyone who is looking for a supportive and reliable hiring company.
IT Professional
03-1-2023
"
I've immediately find myself comfortable with MAGNO IT, qualified personnel which can assist you in a precise and professional way.
IT Professional
03-12-2022
"
My contact Manon and Luanna are warm-hearted and responsible. They gave me advice before the interviews and they also planned a pleasant surprise on my first day of work. When my Fieldglass account got problem, Manon is organizing meetings and helping me resolve it. I truly appreciate their help.
Yusuf, IT Professional
01-12-2022

"
I recently started working for a client of MagnoIT Recruitment in Amsterdam area in The Netherlands, for which I was recruited from India. MagnoIT team have played a critical role in getting the Work Permit and my Resident Permit for The Netherlands. The entire process from documents gathering, filing for Visa application, Tracking its status and till getting the resident permit has been flawless and smooth. The back-office team knows what they are doing or asking you to do and their has a good understanding of estimated time for each of the process and the order in which it has to be done. It has been around a month working for their client and the team of MagnoIT Recruitment have been very supportive since I have landed here in The Netherlands. They have guided and supported me and are continuing to do so. They have a really proactive team and are always available to answer your query. A very good team and a very good experience of working for MagnoIT Recruitment.
Arthur, IT Professional
09-11-2022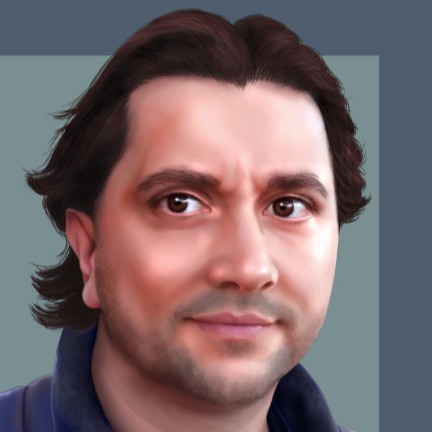 "
Trusted company, friendly team, good contracts.
Soumyadipta, IT Professional
17-10-2022

"
It was a good experience to be a part of the Magno IT Recruitment. I could get all the details and I could sign my contract sitting at home. I didn't have to visit them in person for the formalities to take place. It was quick and everything was done through email or contacted the people at Magno through call or whatsapp. Though it would have been nice if we could be in touch more through calls. Though I faced a little doubt while signing the contract (since this was my first job in this country): since I was asked to make edits and sign it like for 3 times. But on contacting the team they cleared all my doubts. Also, small feedback: In my personal view there must be some option to get paid sick leave from the first day itself. But maybe that was my part of mistake which I missed to get clarified with the team. I have currently joined a 6-month contract with a renowned company at Netherlands and I am proud for it. I shall definitely be in touch with Magno to get my future jobs with their help. The best part is everyone that I have been in touch with from the Magno backoffice team was really friendly and very much approachable. Keep up the good work.
Aditya , IT Professional
28-7-2022
"
Hi Everyone, This is Aditya Singh from India , I am very excited to share that Magno IT is amongst the Best IT consulting companies in The Netherland and improving day by day. They have provided me a great opportunity to work in Europe. From the starting point of "reaching out for interview" to "Rolling the offer out " they were very professional and friendly. You can reach out to them for any concern and they will reply you very promptly. TAT is Just awesome. They will always help and guide you on each and every steps of settling down in new country. I would like to Mention few names like "Manon" - who is wonderful manager and helped me along the whole process ,Thanks "Andrew" to provide me this opportunity and Special thanks to "Marieke" for her full support and proactiveness from back office. P.S :- Just one suggestion I want to make is to improve the accommodation process.(helping the candidate)
Victor, IT Professional
15-7-2022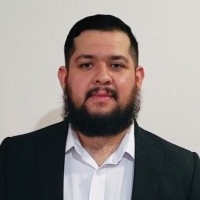 "
Hi I am Victor, I am from Mexico and I got my first job in Europe thanks to Magno IT team. Since they contacted me for the interview they have been so professional and friendly. They are always helping to face all the processes with you. I hope we can continue working together for a long time.
Engin, IT Professional
15-7-2022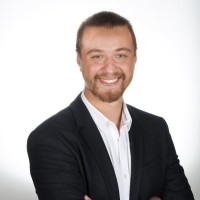 "
Hello everyone! I would like to say Magno IT gave me the opportunity of my life! They`ve provided to me the first international experience in my career. I feel so lucky that Magno IT discovered my talents and provided to me better conditions. Their team is so friendly and helpful all the time! Magno IT gave me the best opportunity of my career! Kindest Regards!
Ahmed, IT Professional
20-6-2022
"
Hi, I am Ahmed Zeeshan working currently on Liberty global's project with Magno-IT. My experience with Magno-IT in terms of on boarding, day to day dealing and professional dealing is really amazing.I found them to be really professional and vigilant. Employee well-being is taken care by them exceptionally well. I hope we will spend more time together and work for longer duration and will strengthen this bond
IT Professional
06-3-2022
"
Great team to work with, friendly and very professional!!
Mounika , IT Professional
02-2-2022
"
My experience working with Magno IT and particularly Dimitra have been nothing but the best experience I've had. Highest praise I can give is to recommend your services. I can confidently recommend your high quality and professional work. If you're working with them, I can say for sure that you are in safe hands. You take care of each and every thing in detail.
Caner , IT Professional
02-2-2022
"
Hello, I just started working with Magno-IT at the beginning of this year and so far I can say that It is very nice experience to see professionalism of the guys I work. I always find the answers of my questions on time, which is always good for expats like me. I really want to thank Dimitra and Lara for their continuous help and quick onboarding for me. Cheers,
Marine, IT Professional
31-1-2022
"
Right after applying to the job on LinkedIn I was rapidly contacted by the team who supported me before my interview and after. Rosi, Dimitra and Lara were exceptionally available for me and always willing to solve my doubts on different topics and to provide me with useful information to smoothen my relocation process. I was surprised by such a sympathetic team and good communication and happy to have found such caring people!
Emiel , IT Professional
13-1-2022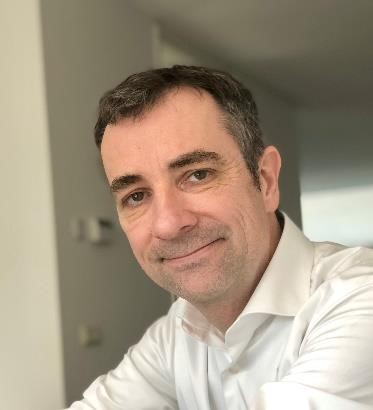 "
I am very happy with the collaboration with Magno IT and Rosi specifically. They were aware of my needs and ensured that if necessary, they also switched quickly. The end result is that I now have a new job by a new employer, a new environment where I can also bring my expertise and learn new stuff. I have full of new energy new challenges and a nice new contract.
Raquel, IT Professional
15-11-2021

"
I was hired abroad by Rosi through LinkedIn, and thanks to her I was able to start a new job in the Netherlands within 2 weeks. The first time I applied I was not hired by the client, but I was very happy when Rosi contacted me again, some days later, to share with me that she had another open job position, for the same client. This time I was accepted, which made me very happy. From day 1 she supported me and was always available to answer any questions I may have had. She is a very kind person and a great HR professional. We communicated through email and phone and I always felt I could turn to her if I had any difficulties or questions. When arriving in the Netherlands I had to register for the BSN and the 30% ruling and Dimitra has been amazing (still is!) in helping me with this whole process. Bureaucracy in the Netherlands can be very detailed and tiring in the beginning but I have always felt supported by Dimitra. She explains everything very clearly through email and phone and, like Rosi, I feel like I can turn to her for any questions and help. I was fortunate to have been awarded a training budged by MagnoIT as well, which put me into contact with Lara. After choosing which trainings I would like to spend my budget on Lara handled all the payments for me very efficiently. Like Rosi and Dimitra, I am very thankful for her support. Moving to a new country and starting a new job is tiring and the Netherlands has some complicated and unique bureaucracies but I always feel supported by MagnoIT. They handle everything that needs to be handled and when you are curious and want to understand more they are happy to answer your questions and satisfy your curiosity. I couldn't have asked for a better HR representative.
Sahana, IT Professional
09-11-2021
"
I got my first job in the Netherlands, thanks to Magno-IT. From the interview process till the onboarding, everything was taken care by them very smoothly. They have always been supportive and ready to help in case of any issues. Thanks to the entire team.
Alexandr, IT Professional
03-8-2021
"
Team of professionals. It's nice working with them. I received responses to all of my questions and they will help you in any trouble situations.
Daniel, IT Professional
25-6-2021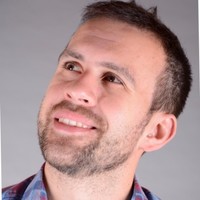 "
Since the first contact via email the team has been quick to react to my queries and respond to the best of their abilities or consult with their experts when the person in question didn't know the answers by heart. Frequent contact to check up on you is a nice touch. They also take care of all the paper work and keep you informed of any pending process. I don't have anything bad to say about MagnoIT.
Roberto , IT Professional
08-4-2021
"
I've had a very positive experience through the selection process and afterwards. I like the fact that Magno's employees have always been accessible and ready to assist in case of need.
John, IT Professional
17-3-2021
"
From my first encounter with Magno-IT, I have been very impressed with how well and smoothly the communication went and the guidance from recruitment and selection to placement at my new job. The account managers, in particular, played a very important role throughout the process. Thank you for this. The processing from the payslip to payment of the salary is also handled very transparently and correctly by the Administrative department. Chapeau Magno-IT Team!
Linda, IT Professional
28-2-2021
"
The people at Magno IT are professionals and are always available to support you when needed. From the start, the communication about the process has been very clear and informative. I would definitely recommend working with them!
Sebastian, IT Professional
16-9-2020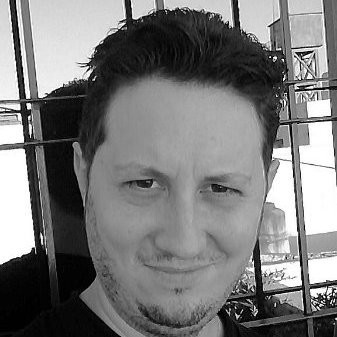 "
I received an offer via Linked from a Magno recruiter and I it was a pleasure from start to the end of the process. At all times I got feedback and updates about the status, not only informative but also advice and care. Everything is well explained and you feel backed up all the times. I highly recommend Magno and their team of professionals and experts for your future career choice.
Valeria, IT Professional
24-8-2020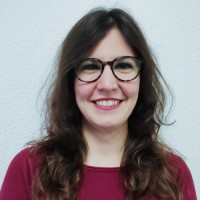 "
I've been recruited by Magno in July 2020. The onboarding process has been really smooth and efficient, in fact, all the necessary information and documentation I needed, have been sent to me in a few days. They are very supportive, helpful and they keep in touch with you in order to collect feedback on the project you are working on. Moreover, I used to have a lot of questions at the beginning and I always received replies on my emails in less than a day. If you are looking for a professional recruitment company, Magno IT is the right one!
Tessa , IT Professional
14-7-2020
"
Everybody at Magno was always available for any information or help needed. Any issues were looked into and resolved. Thank you especially to Meisha and Dimitra!
Gokhan, IT Professional
11-7-2020
"
I started as an expat with Magno IT a few months ago. They really take care of you. Thanks for your support. It was a pleasure for me to work with you.
Dawid, IT Professional
06-7-2020
"
After more than a year of cooperation with Magno IT, I am satisfied with its course and I can sincerely recommend this agency to anyone considering participation in projects of technology companies in the Netherlands. Magno IT is still a small agency, so the advantage is good direct contact with recruiters and managers, as well as an individual approach to each contractor. In my experience I know that this is important for those who are starting their business as freelancers, because at this stage it is very good to have the support of an experienced group of people such as you can meet in Magno IT.
IT Professional
06-7-2020
"
Great team to work with. You guys are always very helpful and easy to reach out and communicate. Really appreciate your immediate support whenever I needed. Thank you very much...
Tymofiy, IT Professional
02-7-2020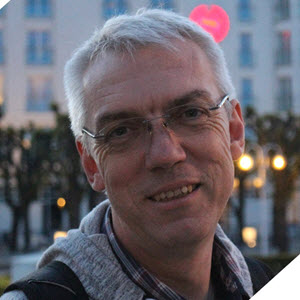 "
Magno IT company provides me with the highest level of service. All the necessary documents are made amazingly quick, responses to questions come during a working day. The company managed for me the possibility to start working from home and, taking into consideration COVID situation, shifted some of the payments for their services. All this together made my relocation to the Netherlands smooth from all points of view. I am very grateful to my personal manager for the continued support and advice on the preparation for the interviews, the collection of necessary documents, even recommendations on choosing accommodation was provided. They run their business wholeheartedly, people for people. Highly recommend Magno IT.
Leonardo, IT Professional
02-7-2020
"
Magno IT have been supported me since last year, when they recruited me from Brazil. They helped me ever since, with everything related to my documents in the NL, appointments, explained every single question that I had and they managed my career perfectly. I'm grateful to Manon and Dimitra for all the support as all the people involved. They facilitated everything to me and helped me to change my life.
Mourad, IT Professional
02-7-2020
"
Currently I am happy to work for Magno IT. Hope in the future we will keep working together.
oswaldo, IT Professional
02-7-2020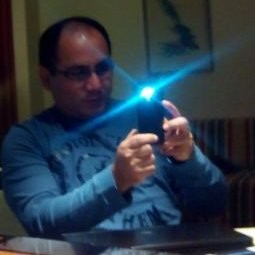 "
What stands out in Magno IT is the professionalism, the treatment and the confidence that they give you very naturally. The attention they dedicate to the professionals who work with them is to admire and value. They keep in touch with you in order that they may collect your concerns and may be intermediaries between you and the client. They are always available and ready to help you when you need it. After 2 years I continue working with them and I can say that it is still a pleasant experience.
Michal, IT Professional
02-7-2020
"
The Magno IT team is absolutely amazing. Cooperation is transparent and smooth - I am always well informed. I appreciate your efforts to treat me with the care and attention.
IT Professional
01-7-2020
"
MagnoIT is a professional recruitment and payrolling company for IT professionals. Their extensive network reach and good relations with employers and jobseekers is the secret ingredient that enables them to propose the right job opportunities to jobseekers, and find a candidate that would be a good match for employers.
Julio, IT Professional
30-6-2020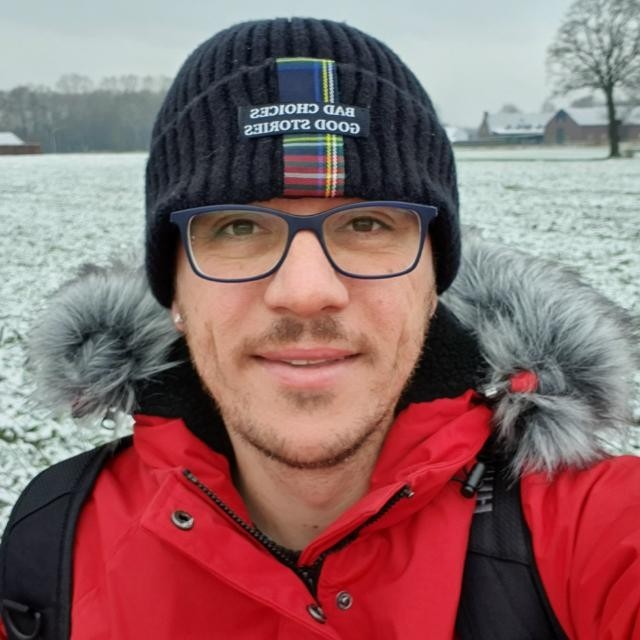 "
Magno IT recruited me from Brazil to work with a big company here in the Netherlands. They did give me support and explained everything I had doubt, and I had a lot of them. Also after I started to work they continue to give me support for everything I asked help. Now I'm working as permanent employee, but it wouldn't be possible without the Magno IT help. I'm so grateful for all help received and as I said when I was leaving the company, they helped me to change my life.
Shyam, IT Professional
29-6-2020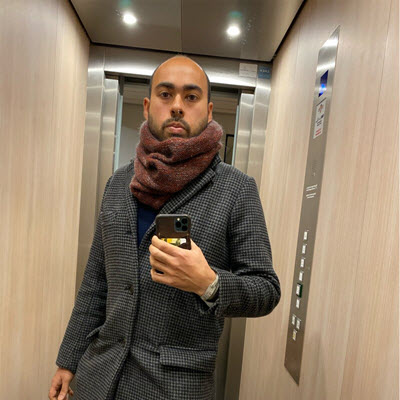 "
As an expat moving into The Netherlands, Magno IT took care of all the processes and supported me throughout. A great team of professionals. Absolutely loved working with them. Our paths might cross again in the future. Thank you for all the efforts. Cheers!!!
daan, IT Professional
25-6-2020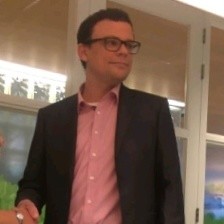 "
I was contacted by Waseh from Magno IT regarding a project matching my skills and wishes perfectly. He explained everything very clearly in advance so there were no surprises. I am still working on this project and enjoying it everyday.
Bulat, IT Professional,
17-6-2020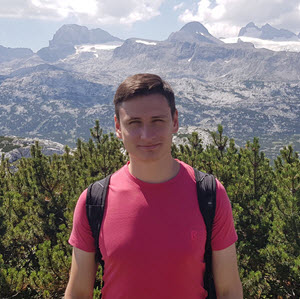 "
Very professional and helping team. Thank you for all the efforts!
Ali, IT Professional,
17-6-2020
"
A great company to work with, they exactly know what the customer needs and find a right match between the engineer and the customer. It was great working with them, and maybe in future we will work together again. Cheers!